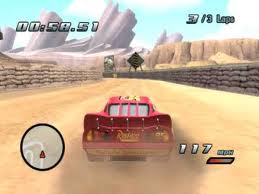 Sarge's Boot Camp is a minigame in Cars: The Video Game.
The goal is to do 3 laps of an obstacle course before the timer runs out while dodging and jumping over obstacles. There are 3 levels, but you are only required to beat one to move on in the story.
Award Info
Edit
The player will become able to jump once the first level is completed.
Cars: Mater-National Championship
Edit
Modders are currently working to make the track of Sarge's Boot Camp a race in the mod project Cars Hi-Octane Edition, but is currently having some issues.